Automation exhibitions need to take place where production plants and user industries are located. SPS satellite events are held wherever suppliers of smart and digital automation technology have their growth markets and require a professional platform for presentation and communication.

SIAF Guangzhou, 26 – 28 February 2020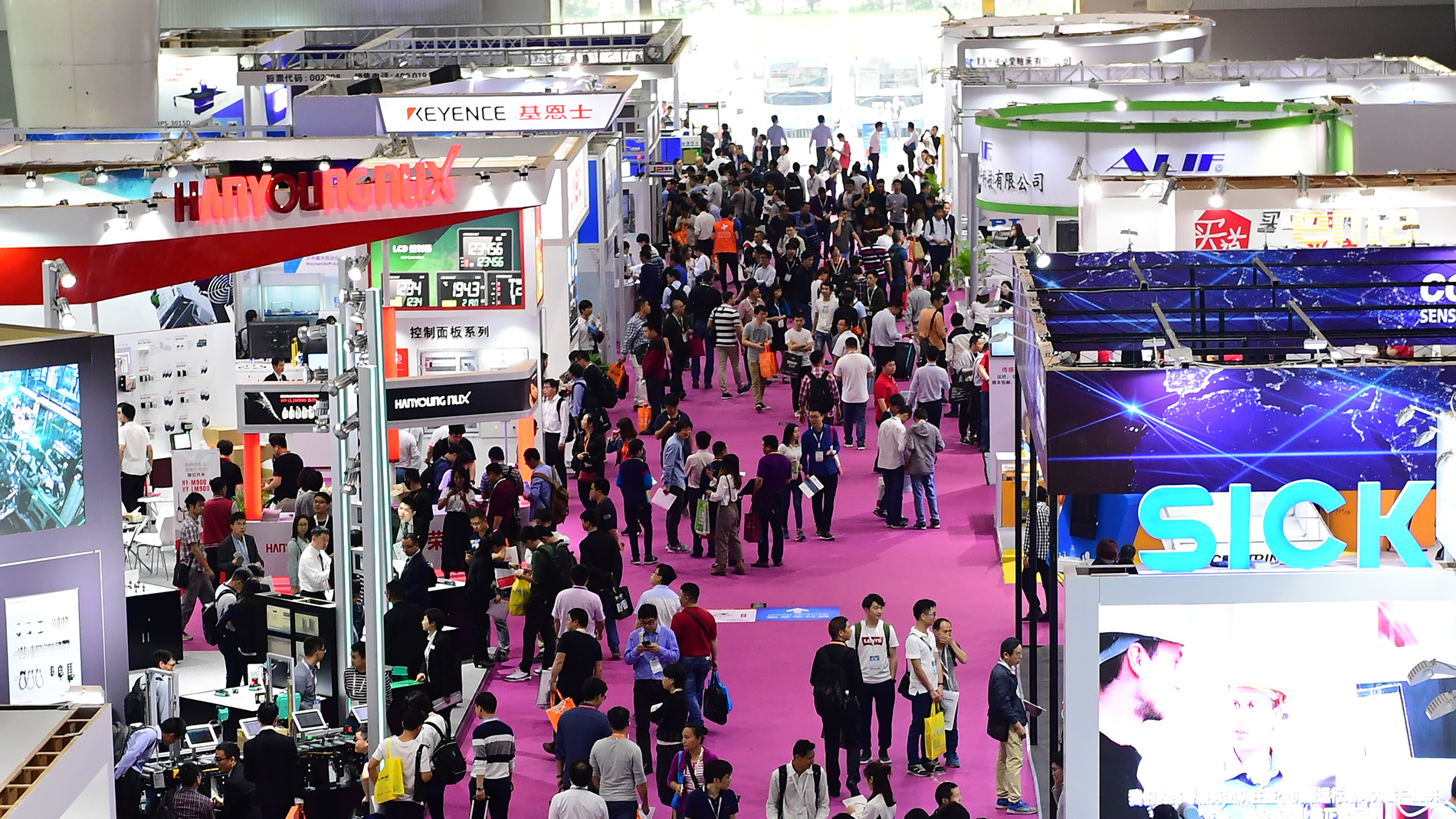 SIAF – SPS Industrial Automation Fair – Guangzhou offers a unique platform for industrial automation professionals to enter China's sophisticated industrial manufacturing market. For companies looking to sell to the South China market, SIAF Guangzhou is the top choice when it comes to meeting appropriately qualified buyers.

2018
646 exhibitors, 72,068 visitors and an area of 50,000 sqm

2017
545 exhibitors, 49,401 visitors and an area of 45,000 sqm

2016
521 exhibitors, 43,907 visitors and an area of 41,000 sqm
Location: Guangzhou (capital of Guangdong Province)
Guangdong, the largest and most economically important province in South China, is home to thousands of manufacturing firms that have faced numerous difficulties due to rises in wages and production costs. Manufacturers are therefore increasingly integrating automation technology into their operations. This offers considerable opportunities for suppliers in all areas of industry. The significance of this event, which features many world-leading brands, has never been greater.
Contact
Guangzhou Guangya Messe Frankfurt Co Ltd
Stefanie Huang
Phone +86 20 3825 1558 ext: 288
Fax +86 20 3825 1400
sps@china.messefrankfurt.com
www.spsinchina.com
SPS IPC Drives Italia, 26 – 28 May, 2020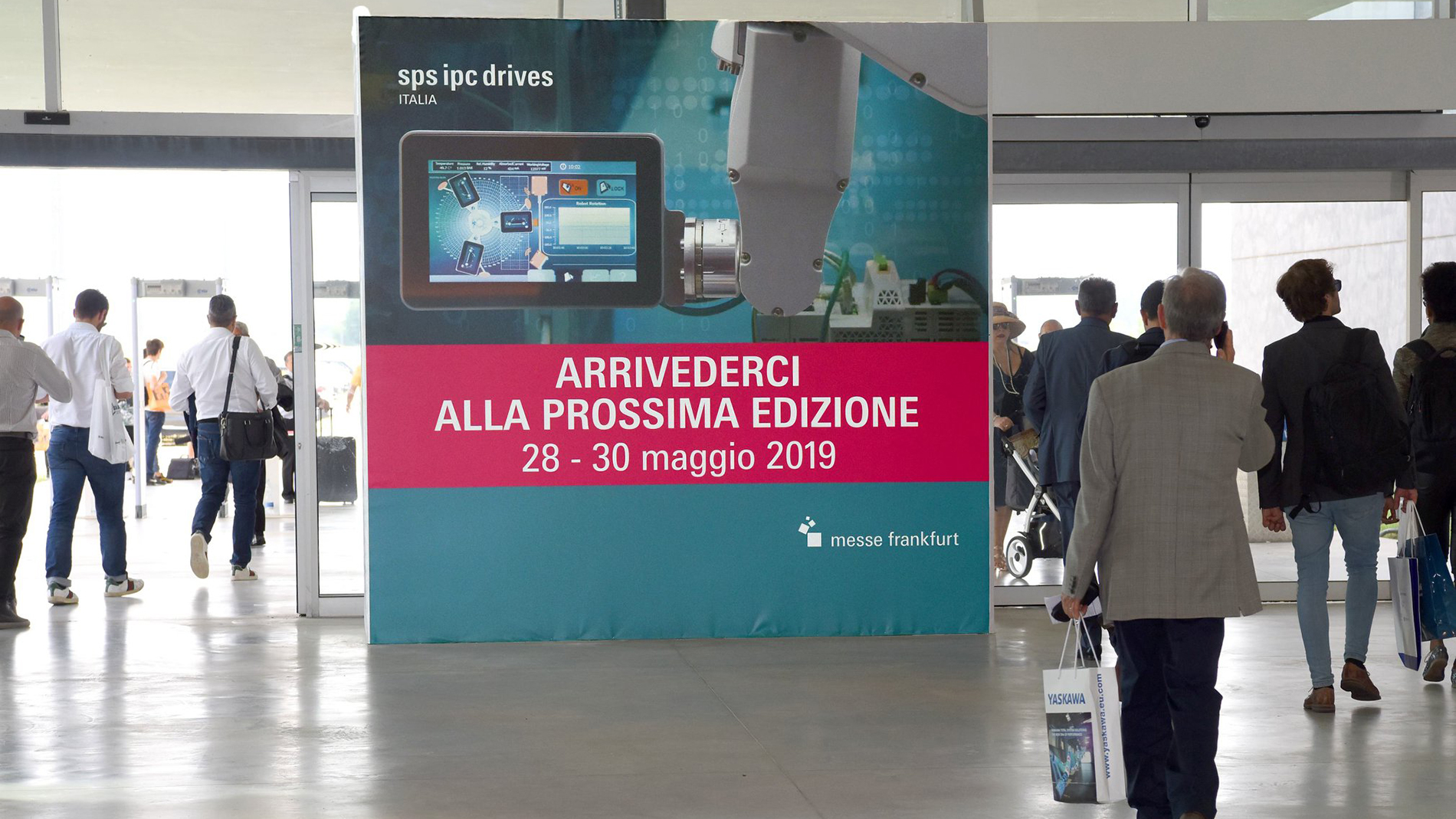 Since it was established in 2011, SPS IPC Drives Italia has become the meeting place for Italian OEMs and companies that look to Italy as a potential market for their industrial automation products and solutions.
Thanks to a very strong OEM sector, in terms of both the performance and the quality of the machines it produces, Italy is the second largest European market for automation – in 2016, the sector grew by 7%. The export of machinery from Italy shows positive growth and Italy is the only EU country, apart from Germany, that can boast a trade surplus due to the export of automation technology.
2018
808 exhibitors, 35,188 visitors and an area of 68,400 sqm
2017
738 exhibitors, 33,194 visitors and an area of 62,000 sqm

2016
674 exhibitors, 28,614 visitors and an area of 51,800 sqm
Location: Parma
Parma, in the Emilia-Romagna region, is one of the most important economic centers in northern Italy and home to the Italian and international automation industry.
Contact
Messe Frankfurt Italia Srl
Mr. Daniele Lopizzo
Phone +39 02 8807781
Fax +39 02 72008053
daniele.lopizzo@italy.messefrankfurt.com
www.spsitalia.it/en
SPS Smart Production Solutions Nuremberg, 26 – 28 November 2019
With its unique concept, SPS covers the entire spectrum of smart and digital automation – from simple sensors to intelligent solutions, from what is feasible today to the vision of a fully digitalized industrial world.
SPS is the highlight event of the automation industry. It is a source of inspiration and a platform for innovation. 
2018
1,631 exhibitors, 65,700 visitors and an area of 136,000 sqm

2017
1,675 exhibitors, 70,264 visitors and an area of 130,000 sqm

2016
1,605 exhibitors, 63,291 visitors and an area of 122,200 sqm

International Get-together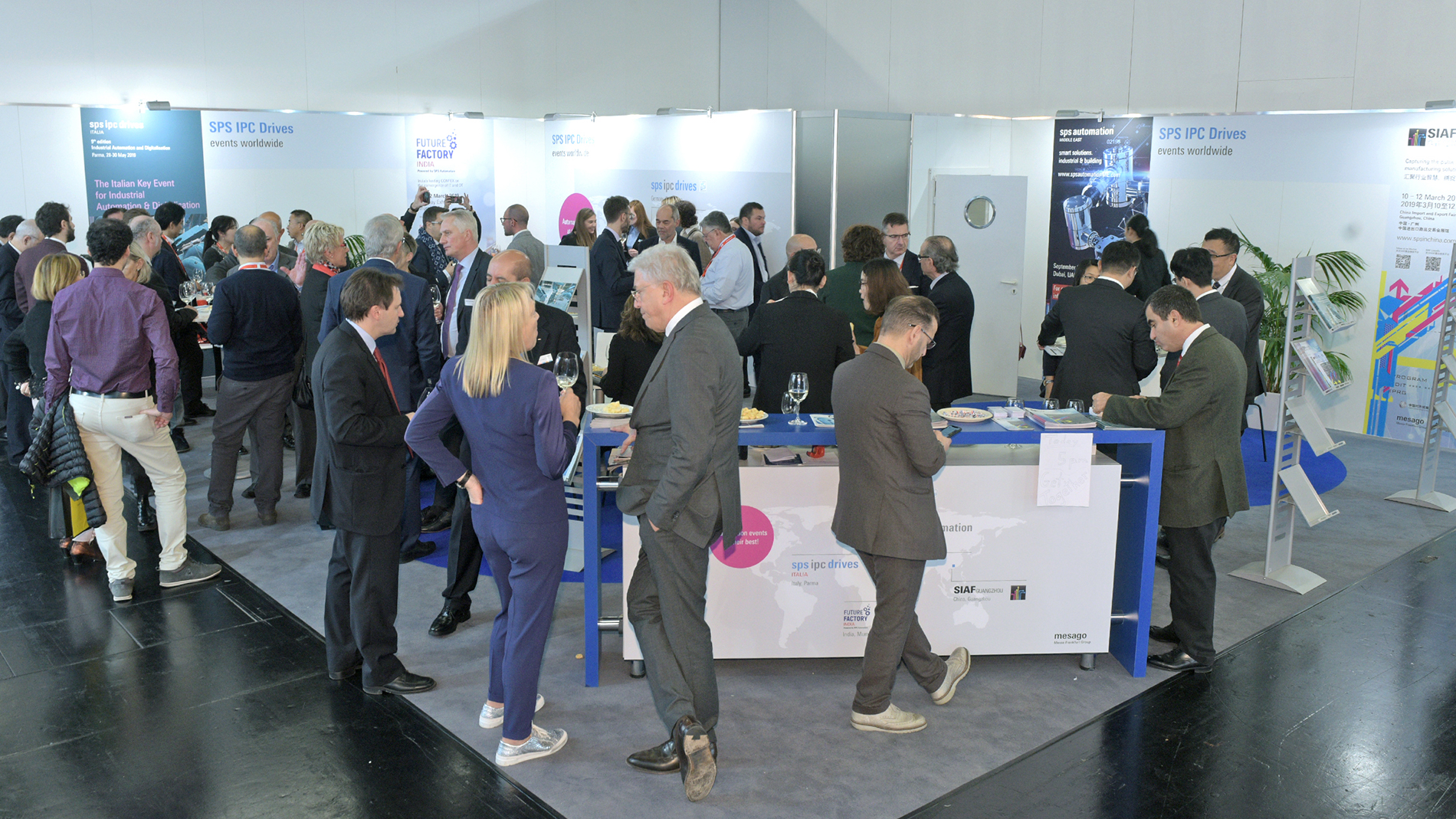 The SPS is taking place not only in Nuremberg, but also at other locations worldwide. Meet all contact persons of our worldwide SPS events at the International Get together in hall 8 on Wednesday, 27 November 2019 from 4 p.m.
We are looking forward to seeing you!